What can I say, it's been a tough year, but these top 10 Black media moments made 2016 worth reminiscing.
10. Kanye proved not to be as liberal-minded as we thought ??
Black Twitter and liberal news outlets lost their minds when Kanye West confessed to not voting, but if he had, he would have voted for Trump. Not long afterwards, Kanye was spotted at Trump Towers with Donald discussing "life."
In 2017, let's accept that Kanye is that family member you love but no one likes to claim. Let's acknowledge that Black celebrities are not obligated to support democratic candidates. Lastly, let's not judge our people for networking with president elects in hopes of fueling their own political ambitions.
9. Beyonce put up two middle fingers to the world?
In 2016, the world discovered Beyonce was unapologetically Black when she released her single, "Formation." Then she blessed us with her visual album, "Lemonade." I never took the time to write about it  because this video said it all :
Combine "Lemonade" with Beyonce's Super Bowl performance salute to the Black Panthers and appearance at the Country Music Awards (CMAs), and you get a boiling pot of #BlackGirlMagic that exploded in 2016.
8. #OscarsSoWhite…but its host wasn't ?
At the 2016 Oscars, Chris Rock hovered a magnifying glass over white privilege in front of 34.4M viewers.
7. Moonlight shed light on Black masculinity?
With very little words and amazing cinematography, "Moonlight" explored Black masculinity and identity. It has received high praise, alluding that #OscarsSoWhite may not be as white in 2017 #WishfulThinking?
6. Colin Kaepernick got down on his knees?
America is all for having black athletes make it money until black athletes use their sports platform to make a statement. This year, Colin Kaepernick outraged America when he had the audacity to protest unjust police killings of black folks. He kneeled instead of standing during the National Anthem and all media hell broke loose.
5. A history lesson you won't find in the books?
In the documentary 13th, Ava Duvernay schooled us on mass incarceration in the United States, which dates back to 1789's 13th amendment.
4. Netflix showed us how being Black is superhuman??
In a time when one in three Black men are incarcerated and countless others are murdered by police bullets, "Luke Cage" gave me a breath of fresh air. He fought to serve justice in his community that was governed corruptly and policed unjustly.
Beyond Marvel's fictional world, in reality, Luke Cage interrupted the constant mediated stream of negative Black male stereotypes and inserted a powerful, positive image of a superhuman Black man.
3. BET said farewell to Obama ??
Although I missed this televised celebration – I didn't have the endurance to sit through 15 minute commercial breaks – from the clips I saw,  BET gave Obama one hell of a going away party at the White House this year. 
2. Black Television reflected my reality ?
What a year for Black television! "Black-ish" brilliantly addressed several touchy subjects. From police brutality and racial profiling to color-ism and interracial dating, the show stepped up its political commentary in 2016.
"Atlanta FX," arguably one of 2016's realest Black television shows, effortlessly addressed the affects of hip hop in the Black community, concepts of race and gender as human constructions, the criminalization of social issues and much more!  
Issa Rae's "Insecure" shoved self-doubt down our throats and I loved every minute of it. She reminded us all that the path to self-discovery is no smooth ride, especially if you are black. In a smart marketing move, Issa universally presented  the insecurities associated with adulting in a way that anyone, no matter their race, could identify with.
National Museum of African American History and Culture ✊?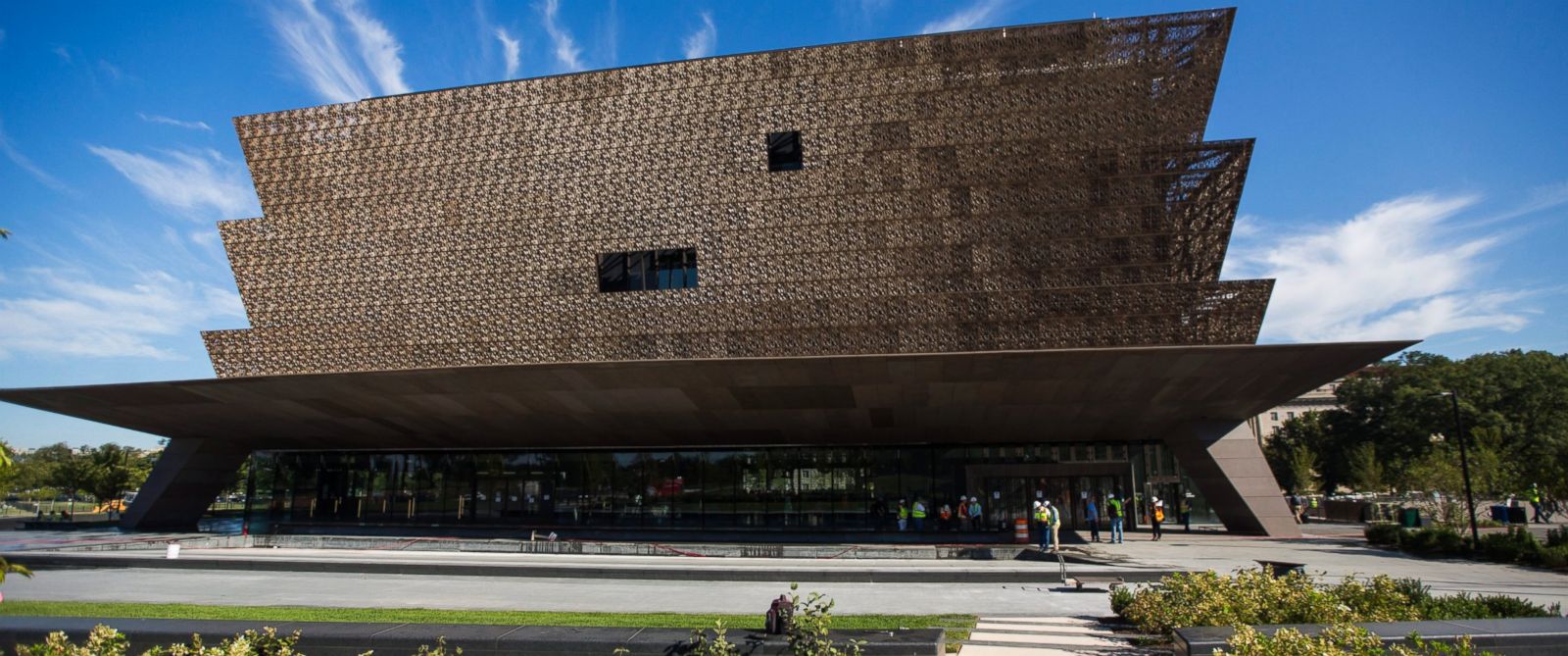 In September, after more than a century of Blacks petitioning for a federally owned museum showcasing Black history, President Obama led the opening ceremony of the National Museum of African American History and Culture (NMAAHC). This display of Black history, culture and accomplishments was long overdue, and I felt an overwhelming sense of pride in my culture as soon as I walked through the museum's doors. With rich multimedia at every turn and six floors of history to explore, it's worth carving out a day to visit. 
Cheers to 2016! ?
P.S. I'm still waiting on my Harriet Tubman $20 bills ?