Dear white people, check your privilege before proceeding to read this post.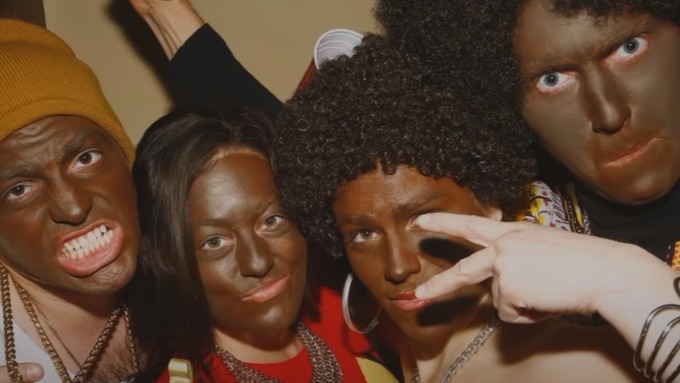 Skepticism slowed my eagerness to hop on the "Dear White People" bandwagon. Was this Netflix series going to live up to the high standards set by its 2014 movie predecessor? I soon grew tired of sitting on the sidelines while the internet gave the series raving reviews. Finally, after receiving a high recommendation from my boss to watch the show, I knew I had to check out this series that had my white colleagues in awe. I started the 10-episode season on Tuesday. I finished it on Friday.
"Dear White People" explores the spectrum of Black identity on a PWI's (Predominately White Institution) campus. As a UNC graduate and someone who has worked in the central communications office of two Southern flagship universities, I'm familiar with the ongoing struggle to control a campus' racial narrative.
It's all about perspective. "Dear White People" does an amazing job at examining campus race issues through different lenses. By telling each chapter of the story through the eyes of a different character, the show is able to preach that race issues are not Black or white. There are a lot of complexities, created by life experiences, that influence how someone views and responds to an issue.
In today's American culture, there is a lack of willingness to examine issues from different perspectives. That's why watching "Dear White People's" plot unfold from multiple angles is so powerful. It's easy (and comforting) to surround yourself with like-minded people, but change doesn't happen in silos. "Dear White People" plants this seed of wisdom from the very beginning of the series, and we see it nurtured throughout the season.
I've been writing for MediaWhistle for the past four years. Throughout these years, I've stressed the importance of Black people creating a voice in the media. I love that "Dear White People" creates multiple voices from the Black community and provides social commentary on how these varying perspectives can cause conflict and create unity. It is refreshing to have my story told in a way that both challenges my truths and authenticates my struggle.
A Public Service Announcement:
Dear White People, I am not here for your entertainment – to make you feel cool or make you feel hip. I am not here to make you feel comfortable – to relieve your white guilt with our friendship. I am not here to stroke your ego or be a checked box on a diversity survey.
I am here to fuck shit up. I am here to dismantle the status quo, to attack institutional racism and to challenge your pre-existing notions of my existence. Like "Dear White People," I am here to share my perspective on life in hopes that you will seek to understand my alternative perspective.